National Primary Route 8 Traffic Counts (Old Route)
1997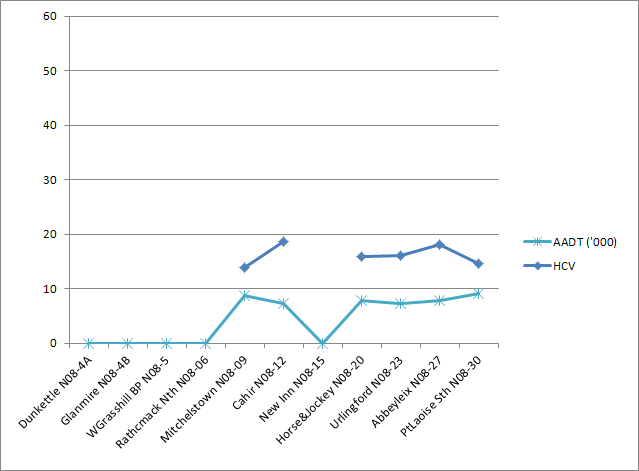 The old N8 reached traffic levels of around 10-15k before it was comprehensively replaced by the M8. The Dunkettle and Glanmire counters date from the early 90s while Watergrasshill is from 2003. The rest of the counters date from 2007-2010.
Note that this graph is longer being maintained, since most of the points are bypassed. See the
M8 Counts
page for current information.
Show notes on counter locations